Our vision is to grow towards being a significant contributor to the design and development of quality places for living.
BUILDING FOR
TOMORROW'S
LIFESTYLE
Welcome to Tian An Australia.
As one of Australia's oldest listed property developers, Tian An Australia has grown to become one of the country's most successful operators with a strong track record of quality residential development in key markets on the west and east coasts.
Backed by the strength of its Hong Kong-listed shareholder, Tian An China Investments Company – which has delivered more than 1.7 million sqm of commercial and residential property in China since 2013 – Tian An Australia continues to apply innovative design and planning concepts to the development of quality residential, commercial and tourism projects across the country.
THE
HENLEY
The Henley is a 1.2-hectare park front jewel in the inner west of Sydney, with approvals in place to develop 70 quality residential townhouses, designed to provide an exceptional lifestyle and investment opportunity.
THE
PENINSULA
The Peninsula Hope Island is a master-planned development situated in the prime waterfront location of the Hope Island Resort gated community. Comprised of 63 luxurious Peninsula Collection apartments, Stage 3 of the development is the last opportunity for buyers to secure their place in this exclusive gated community.
AUBURN
SQUARE
Auburn Square has a total of six mixed use buildings to a maximum height of 11 storeys, with 427 residential apartments above a proposed ground floor supermarket and 9 retail and commercial suites totalling close to 4,000m2 of gross lettable area.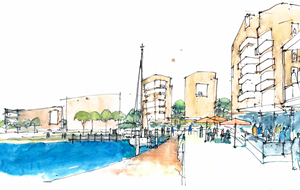 POINT GREY
Point Grey is a 275-hectare jewel in the crown of Western Australia's Peel Region, with approvals in place to develop a quality master-planned residential community.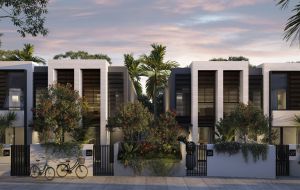 THE HENLEY
This prime 12,620sqm site at Enfield, in Sydney's Inner West, offers a unique opportunity for the development of a quality new residential community with a unique sense of place.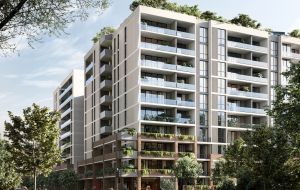 AUBURN SQUARE
Auburn Square is a place that brings the community together to enjoy all aspects of life and family in lush green surrounds through the apartments, landscaping, retail precinct and public domain.
COMMITTED TO

SUSTAINABILITY
High-quality residential and commercial design must incorporate the principles of sustainability.
At Tian An Australia, our commitment to quality means creating projects that deliver an outstanding quality of life – and key to this is ensuring our we minimise the environmental impact of our developments, and maximise energy efficiency.